High and low voltage switchgear is one of our common electrical equipment, but there are some things inside the switchgear. What are its main components? Many people don't know too much. Today, the circuit breaker switchgear factory will introduce the main components of the high and low voltage switchgear.
High and low voltage switchgear should meet the relevant requirements of GB3906-1991 "3-35 kV AC metal-enclosed switchgear" standard. It consists of two parts: the cabinet and the circuit breaker. It has the functions of overhead access, cable entry and exit, and bus connection. The cabinet is composed of a casing, electrical components (including insulation), various mechanisms, secondary terminals, and wiring.
High and low voltage switchgear -- the material of cabinet body:
1. Cold rolled steel plate or angle steel (for welding cabinet);
2. Apply aluminum-zinc steel plate or galvanized steel plate (for assembly cabinet);
3. Stainless steel plate (non-magnetic);
4. Aluminum plate (non-magnetic).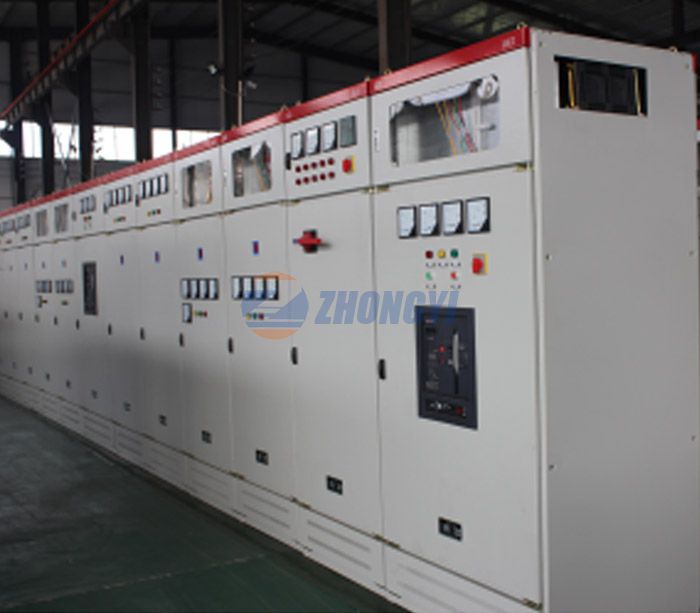 High and low voltage switchgear -- a functional unit of cabinet:
1. Bus room
The bus room is arranged on the back upper part of the switch cabinet for installation and arrangement of three-phase high-voltage ac bus and connection with static contact through branch bus. All bus bars shall be sealed with insulated bushing. When the bus passes through the baffle of the switch cabinet, fix it with bus bushing. If there is an internal fault arc, it can limit the spread of the accident to the adjacent cabinets and protect the mechanical strength of the bus.
2. Trolley circuit breaker room
A specific guide rail is installed in the circuit breaker room for the circuit breaker hand truck to slide and work. The trolley can move between the working position and the test position. The spacer (valve) of the stationary contact is mounted on the rear wall of the handcart compartment. During the movement of the trolley from the test position to the working position, the partition automatically opens and the handcart in the opposite direction is fully compounded, thus ensuring that the operator does not touch the charged body.
3. Cable room
In the cable room, the current transformer, grounding switch, arrester overvoltage protector, cable and other ancillary equipment can be installed, and the bottom of it is equipped with a seam detachable aluminum plate to ensure the convenience of site construction.
4. Relay room
The panel of the relay room is equipped with a microcomputer protection device, an operating handle, a protection outlet pressure plate, a meter, a status indicator or a status display relay room, a terminal block, a microcomputer protection control circuit DC power switch, a microcomputer protection working DC power supply, and a storage device. It can work with the motor power switch DC or AC, as well as secondary equipment with special requirements.
Our company also sells indoor ac switchgear, please feel free to contact us.