How to choose voltage regulator brand?
SBW, DBW series single, three phase full automatic compensation voltage stabilizer, is our company introduces and absorbs the Western Europe advanced technology, simultaneously unifies our country national condition, designs for the stability ac voltage. When the external power supply network voltage fluctuations or load changes caused by voltage fluctuations, can automatically maintain the stability of the output voltage.
This series product compared with other type voltage regulator has a large capacity, high efficiency, no waveform distortion, stable voltage regulation etc, and applied load, can withstand the instantaneous overload, long-term continuous work, manual/automatic switch at will, with over voltage, over current lack of phase, phase sequence protection and mechanical fault automatic protection, as well as small volume, light weight. Easy to use and install, reliable operation and other advantages.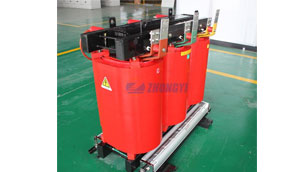 Use occasions
It can be widely used in industrial, agricultural, transportation, post and telecommunications, military, railway, scientific research and culture and other fields of large mechanical and electrical equipment, production lines, construction equipment, elevators, medical equipment, embroidery and textile equipment, air conditioning, radio and television, household appliances, lighting and other places that need voltage stability.
SBW and DBW series voltage regulators should be used indoors. The normal operating conditions are:
1. Ambient temperature: -15 ~ 40℃
2. Altitude: < 1000m
3. Relative humidity: < 90%
4. No gas, steam, chemical deposition, dust, dirt or other substances that seriously affect the insulation of voltage stabilizer
5. Explosive and corrosive media.
6. No severe vibration or turbulence in the installation site.
We are a supplier which supply for high quality oil transformer, three phase oil immersed transformer, dry type power transformer, if you have any demand for our products, just feel free to contact us.