What is switchgear?
Electrical switchgear is a centralized collection of circuit breakers, fuses, and switches (circuit protection devices) that serve to protect, control and isolate electrical equipment. Circuit protection devices are installed in metal structures. A collection of one or more of these structures is called a switchgear assembly or component. Next, the switchgear supplier will explain the functions, types of switchgear, and how to extend the service life of the switchgear.
Switchgear is typically found in the transmission and distribution systems of electric utilities and in medium to large commercial or industrial facilities. Standards for electrical switchgear are defined by the IEEE in North America and the IEC in Europe and the rest of the world.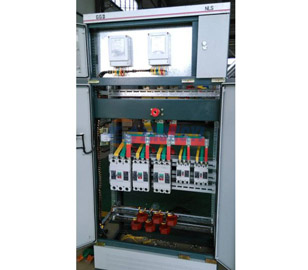 Low-Voltage Draw out Switchgear
The function of the switchgear
It protects the equipment from short circuits and fault currents.
The device isolates the circuit from the power source.
By allowing multiple sources to load, it increases the availability of the system.
It can open and close the circuit in normal and abnormal conditions.
Under normal conditions, it can be operated manually, thus ensuring operator safety as well as proper power utilization.
In abnormal conditions, it will operate mechanically. In the event of a fault, this device will detect the fault and isolate the damaged part of the power system. Thus, it protects the power system from damage.
Switchgear types
There are three types of switchgear, namely LV (low voltage), MV (medium voltage), and HV (high voltage) switchgear.
Low Voltage Switchgear (LV)
Power systems that reach 1KV are called LV or low voltage switchgear. This type of equipment mainly includes switches, LV circuit breakers, HRC fuses, earth leakage (EL) circuit breakers, unloading electrical disconnects, MCB (miniature circuit breakers), and MCCB (molded case circuit breakers).
Medium Voltage Switchgear (MV)
Power systems up to 36 kV are called MV (medium voltage switchgear). These devices are available in different types, such as outdoor types without metal enclosures, metal-enclosed indoor and outdoor types, etc. This type of equipment includes substation equipment such as minimum oil circuit breakers, bulk oil circuit breakers, SF6 gas-insulated, air electromagnetic, gas-insulated, vacuum, etc.
The breaking medium for this type of switchgear can be a vacuum, SF, and oil. The main condition of this type of grid is that the current will be cut off in all fault conditions in this system. It has the capability of on/off operation, short-circuit current interruption, capacitive current switching, inductive current switching and is used in some special applications.
High Voltage Switchgear (HV)
Handling power systems higher than 36KV is called HV (High Voltage) switchgear. When the voltage level increases, arcing will occur due to the extremely high switching operation. As a result, special care must be taken when designing this equipment. The main component of this equipment is the high-voltage (HV) circuit breaker.
Therefore, HV circuit breakers must include some safe and reliable operating features. switching operation of HV circuits is very rare. Usually, these CBs are kept ON and can work after a period of time. Therefore, these must be reliable in order to perform certain safe operations when needed.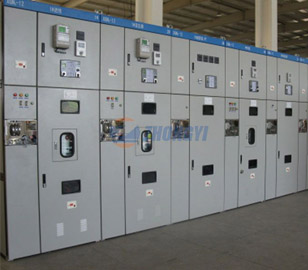 High Voltage Switchgear
How to extend the service life of switchgear?
The service life of switchgear depends on the application and environment. However, there are ways to extend the service life of this electrical equipment by decades. These include
Regular and preventive maintenance
Arc flash mitigation
Direct breaker replacement
Continuous monitoring with sensors
Zhongyi Electrical offers a range of high-performance low voltage switchgear and medium voltage switchgear product solutions for superior energy management. The company mainly produces oil-immersed power transformers, dry-type transformers, box-type substations, high and low voltage switchgear assembly, and a variety of special-type transformers. The hoisting, tooling, and testing equipment are complete. Our company has passed the ISO9001-2015 international standard quality management system certification. All performance indicators of the products have reached the relevant national standards and international standards.